Zen Nex
With a compact and luxurious Japanese design, Zen Nex launched in the Vietnamese market to give users the experience of riding a best e-bike from a manufacturer of the world's leading technology country… The Zen Nex uses a powerful Bosch 800W engine to give users an extremely smooth feeling when operating. In addition, the spaciously designed trunk with internal lights makes it easy to retrieve items in low light conditions. Special LED technology headlights with European standards are designed with a wide design to show the elegance and sophistication.
Movement ability

- Zen Nex can run 50-60km on a single charge.

- Electricity cost for one charge is about 7500 VND (charging time is about 8 hours)

- No releasing toxic substances like gasoline vehicles. Data is calculated at a speed of 30km / h.The distance traveled also depends on many factors such as: weather, terrain, E-Bike condition, driving, E-Bike maintenance status etc.


MAXIMUM SPEED

Zen Nex has a maximum speed of 45km / h.

Zen Nex's electric motor will give you a smooth feeling and extremely comfortable to use.When operating at maximum speed, the bike still operates smoothly without any error.

800W BOSCH ENGINE

Zen Nex uses Bosch 800W engine with strong power combined with heat dissipation technology and water-resistant ZENNEX has smooth operation, fast acceleration, good slope, but also saving power



FRAME

- Elegant design suitable for Vietnamese people

- Harmony color is a combination of Vietnamese beauty and Japanese imprint. Zen Nex uses electrostatic powder coating technology that is smooth and smooth, not flying in harsh weather conditions.

- Designed and carefully cared for by Japanese engineers who have a deep understanding of the physique and usage habits of Vietnamese people.

ELECTRONIC DISPLAY

Designed with luxurious chrome trim, using eye-catching multi-color led technology, full display of information numbers like speed, battery capacity, distance traveled.




The large trunk design

The large trunk design so users can put helmets and many other items inside, with convenient lighting to help retrieve items in low light conditions easily





HEADLIGHT

The headlamps in LED lighting technology of European standard with a remarkable brightness compared to electric bike in the market. Especially, the light stays on after 10 seconds of shutdown to assist users to quickly operate in the dark.

BACK LAMP

Delicate, sharp rear lights with tailgate design give a unique and outstanding impression.

.

ELECTRIC FOOT

Increase safety for users

CONVENIENT HOOK HANGER

HIGH-GRADE NON-TUBE TIRES
EMISSIONS
When operating, there is no C02 discharged. Through calculation, the power generation process of Zennex has reduced 88% of C02 emissions when comparing with gasoline-powered vehicles.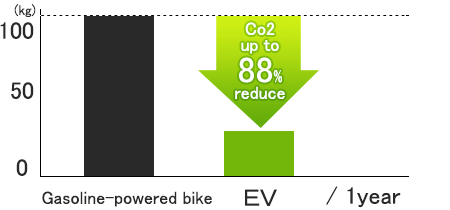 Total length: 1,727mm
Climbing ability: 14º
Total width: 714mm
Front brake
Total height: 1,071mm
Disc brakes
Number of people allowed to carry: 2
Tires

3.0-10' Kenda

Motor Bosch 800W
Lead batteries
Distance to travel on 1 charge: 45-50km
Battery voltage / Capacity 60V-20Ah
Maximum speed: 45km/h
Charging power: AC100V-240V
Motor: 800W
Charging time: 8 hours